The birth of Arabian oil
Chapter 1
Saudi Aramco traces its beginnings to 1933 when a Concession Agreement was signed between Saudi Arabia and the Standard Oil Company of California (SOCAL). A subsidiary company, the California Arabian Standard Oil Company (CASOC), was created to manage the agreement.
The work began right away. After surveying the Saudi desert for oil, drilling began in 1935. Following years of effort with little to show for it, in 1937 SOCAL executives sought advice from their chief geologist, Max Steineke. Drawing on years of fieldwork, Steineke told them to keep on drilling.
Finally, success
In 1938, the foundation of the future prosperity of Saudi Arabia and the success of Saudi Aramco were realized with the commencement of commercial oil production from Dammam No. 7 — the aptly named "Prosperity Well."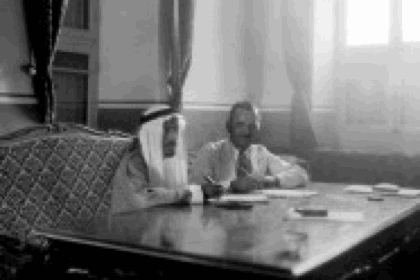 1933
Oil concession agreement signed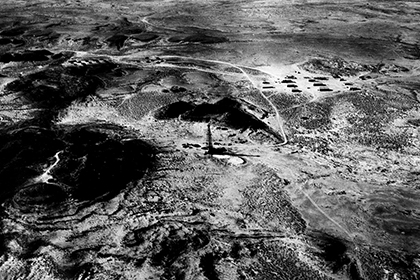 1935
The first test well is drilled into the Dammam Dome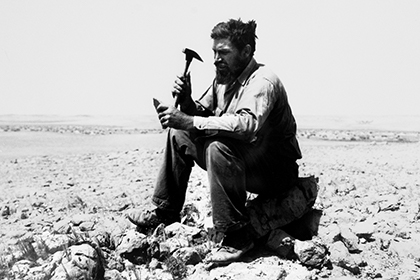 1937
Chief geologist, Max Steineke, crosses Saudi Arabia for the first time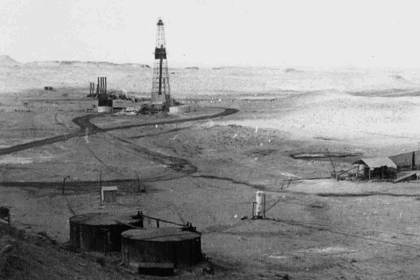 1938
Commercial quantities of oil discovered at Dammam Well No. 7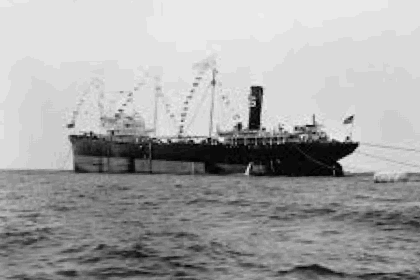 1939
First tanker load of petroleum exported
Radical expansion across Saudi Arabia
Chapter 2
From the late 1940s, we grew from strength to strength — hitting record-breaking oil production milestones. Along the way, we were making Saudi Arabia famous for its energy, too.
Now named Aramco (the Arabia American Oil Company), our crude oil production hit 500,000 barrels per day in 1949.
Our rapid increase in oil production meant we had to expand our distribution efforts as well. In 1950, we completed the 1,212-kilometer Trans-Arabian Pipeline (Tapline) — the longest in the world. The Tapline linked eastern Saudi Arabia to the Mediterranean Sea, sharply cutting the time and cost of exporting oil to Europe. And after two years of exploration in the shallow Arabian Gulf waters, we discovered the Safaniyah field in 1951. It proved to be the world's largest offshore oil field. And in 1958, Aramco's crude oil production exceeded 1 million barrels in a calendar year.
Billions of barrels
By 1962, we reached another milestone, with cumulative crude oil production reaching 5 billion barrels. And by 1971, shipments of crude oil and petroleum products from the Ras Tanura Marine Terminal surpassed one billion barrels per year for the very first time.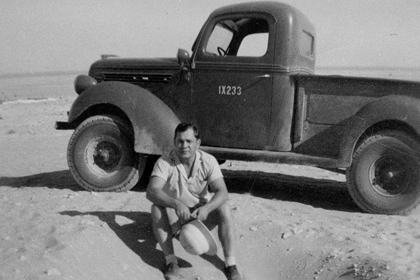 1940
Abqaiq field discovered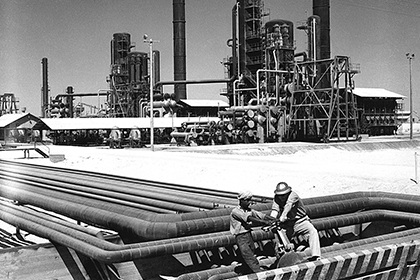 1947
Ras Tanura completes first year of operations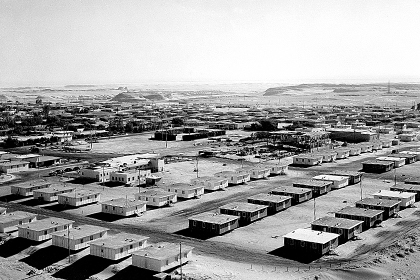 1949
Oil production hits 500,000 bpd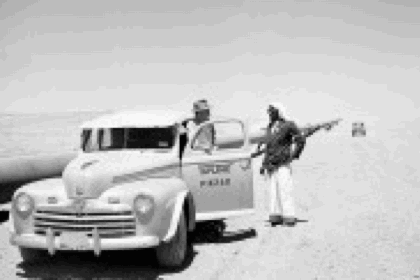 1950
The Tapline is completed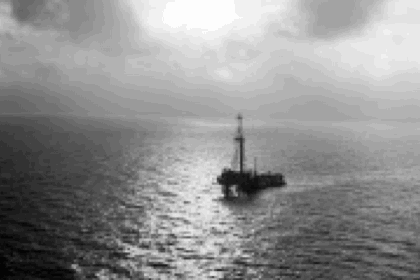 1951
Safaniya offshore oil field discovered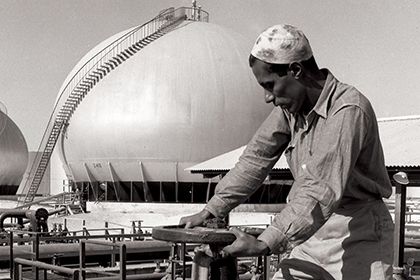 1958
Oil production exceeds 1 million bpd annually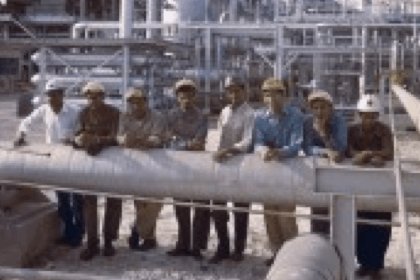 1962
Crude oil production hits 5 billion barrels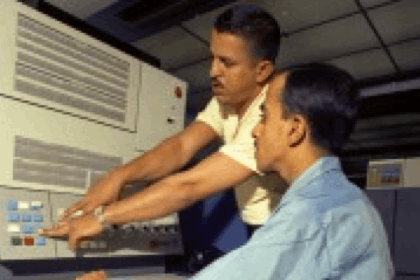 1971
Record shipments from Ras Tanura
Making a name for ourselves
Chapter 3
Throughout the 1970s, we not only proved ourselves as an economic force for Saudi Arabia, but we also returned to our Saudi Arabian heritage. In 1973, the Saudi government bought a 25% interest in Aramco, increasing that interest to 60% the following year.
In 1980, the Saudi government increased its interest in Aramco to 100%. Eight years later, the Saudi Arabian Oil Company (Saudi Aramco) was officially established — a new company to take over all the responsibilities of Aramco, with His Excellency Ali I. Al-Naimi becoming our first Saudi president in 1984, and the first Saudi president and CEO in 1988.
The following year, Saudi Aramco began its transformation from an oil-producing and exporting company to an integrated petroleum enterprise, with the formation of Star Enterprises in 1989 — a joint venture with Texaco in the United States. This would evolve to become Motiva, initially a partnership with Texaco and Shell, which in 2017 progressed to Saudi Aramco being the sole owner of North America's largest single-site crude oil refinery at Port Arthur, Texas.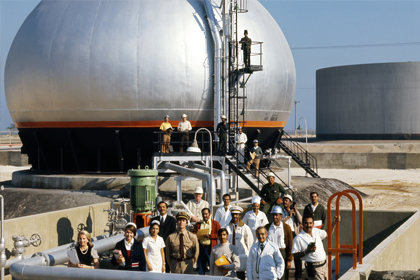 1976
First to produce more than 3 billion barrels of oil in a year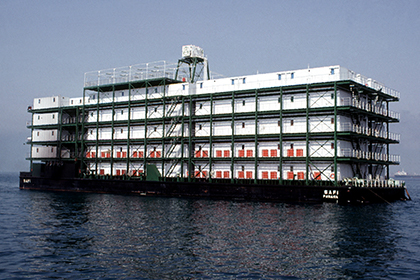 1977
Berri Gas Plant begins operations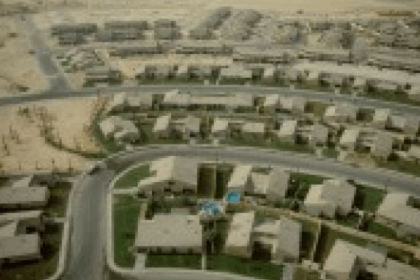 1980
Saudi government concludes purchase of Aramco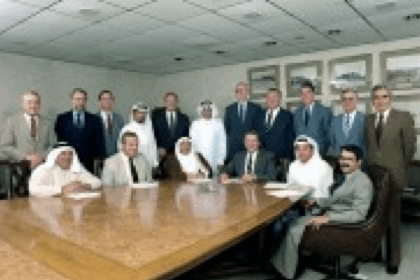 1984
Ali I. Al-Naimi appointed company's first Saudi president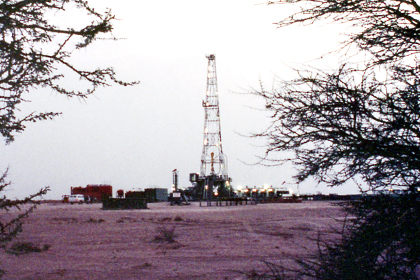 1985
Aramco's first female petroleum engineer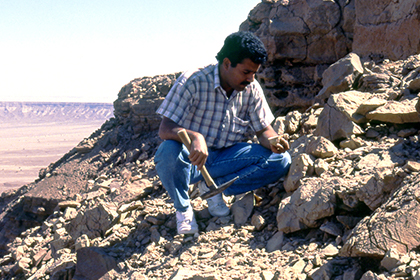 1986
Major environmental and ecological initiatives begin
A truly global company
Chapter 4
Throughout the 1990s, we gradually extended our ties and partnerships across the world — making several international investments, starting with our purchase in 1991 of a 35% interest in the SsangYong Oil Refining Company (renamed S-Oil in 2000) in the Republic of Korea.
Our expansion continued in 1994 when we acquired a 40% interest in Petron Corporation, the largest crude oil refiner and marketer in the Philippines. And then again in 1996, when we made several more overseas investments in Europe by purchasing 50% in privately held Greek refiner Motor Oil (Hellas) Corinth Refineries S.A., and its marketing affiliate, Avinoil Industrial Commercial and Maritime Oil Company, S.A.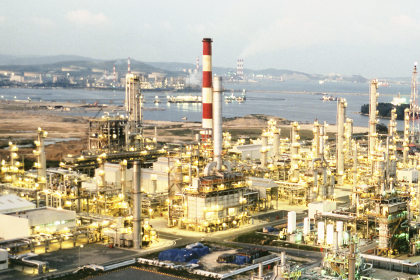 1991
35% interest acquired in Korean refinery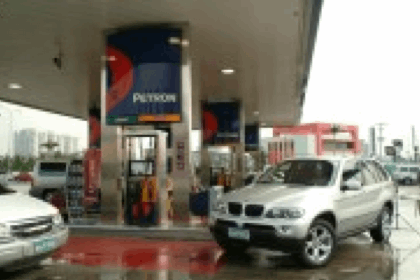 1994
40% interest acquired in Petron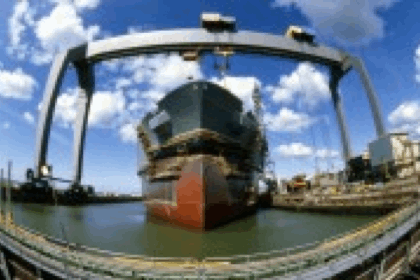 1995
Vela completes program to build 15 supertankers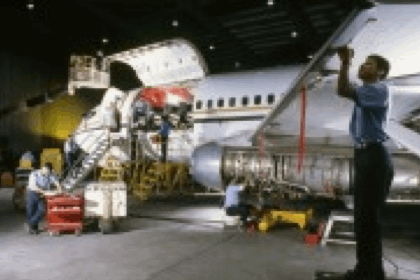 1996
First European joint venture
Leading up to the millennium, using advanced techniques to help us discover and extract crude oil became essential. We needed technology on our side.
In 1997, we developed POWERS (Parallel Oil-Water-Gas-Reservoir Simulator). A high-resolution reservoir simulator that models and predicts the performance of super-giant reservoirs, POWERS was so successful that it went on to inspire a range of more powerful and precise Saudi Aramco simulation software.
Witnessing the advantages of technological advancements firsthand, in 2000 we built a state-of-the-art Research and Development Center (R&DC) in Dhahran for our scientists. We used this work as the foundation for a network of research centers across the world, which to this day are working on breakthroughs to increase discovery and recovery, reduce costs, enhance safety, and protect the environment.
Our success in world-scale innovation was highlighted when in 2010 we unveiled our unrivaled giga-cell reservoir simulation technology, GigaPOWERS — the second generation of POWERS. And then, six years later, TeraPOWERS — the industry's first trillion cell reservoir simulation.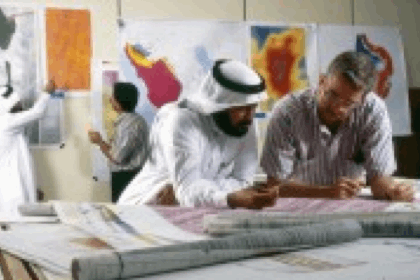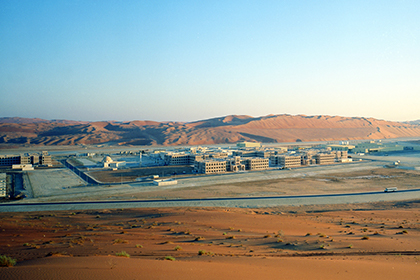 1998
Shaybah field comes on-stream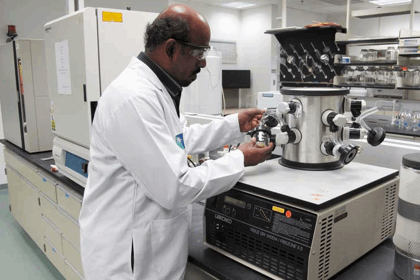 2000
Research & Development Center (R&DC) opens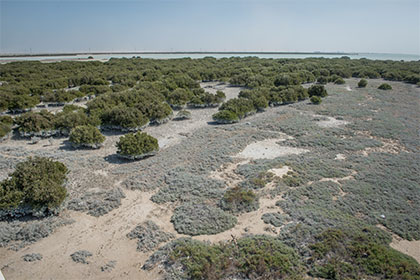 2001
Launch of the environmental master plan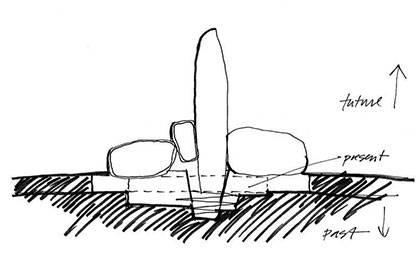 2008
Design begins on King Abdulaziz Center for World Culture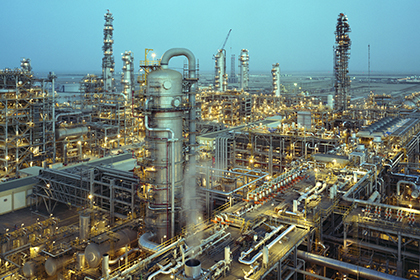 2009
Petro Rabigh, our first petrochemical plant, begins production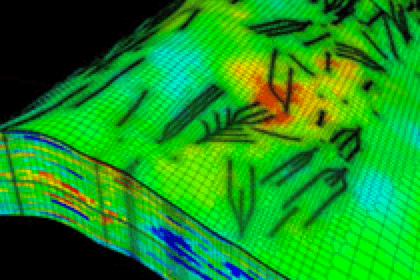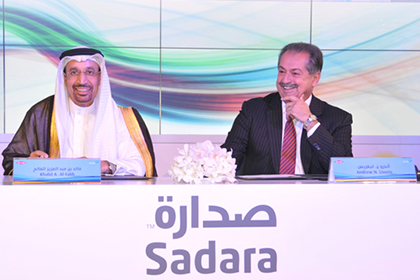 2011
Sadara joint venture formed
By the early 2000s, to achieve our vision of becoming the world's leading integrated energy and chemicals enterprise, we continued to diversify even further.
With many ways of delivering value from a barrel of oil — including nonmetallic and crude-to-chemicals products, we moved beyond traditional markets and uses for oil and gas while also investing in new technological solutions to achieve cleaner, more efficient production and consumption of oil, including enhancing the efficiency and sustainability of transportation with new high-performance engines and fuels.
Looking forward, we envision transforming billions more barrels of oil and trillions of cubic feet of gas into multiple streams of value for Saudi Aramco, the Kingdom, and its people while — at the same time — continuing to remain a reliable supplier of sustainable energy to the world.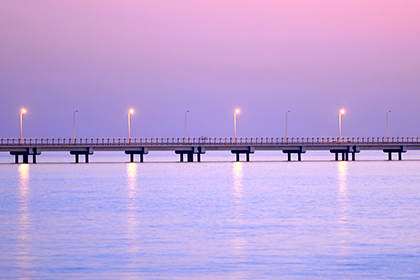 2013
Manifa project is launched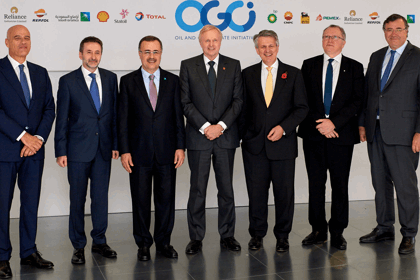 2015
Saudi Aramco pledges to reduce greenhouse gas intensity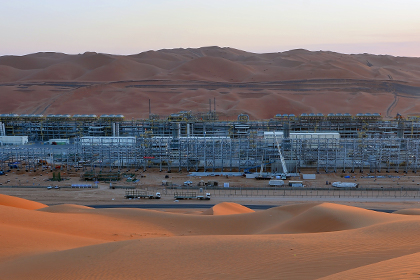 2016
Shaybah expansion goes onstream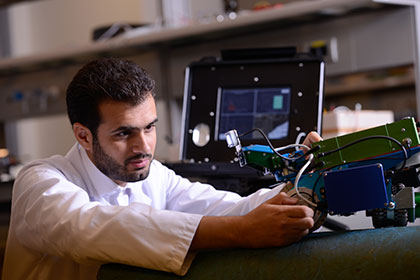 2017
230 patents granted by U.S. Patent and Trademark Office